"National Animal Safety and Protection Month"
October is National Animal Safety and Prevention Month; a month dedicated to promoting the safe practices of handling and caring for both domestic and wild animals. Animals play an important part in our everyday lives, even if we don't personally have pets. So, it's vital to make sure that they are treated kindly and with the respect and care they deserve.
What Is the National Animal Safety & Protection Month?
National Animal Safety and Prevention Month was created by the Pediatric Advanced Life Support "PALS" Foundation. PALS is dedicated to helping people and animals coexist in a way that benefits all of nature. They believe that humans must come to know the value of all animals, both domestic and wild, and the important role that they play in our ecosystem.
National Animal Safety and Protection Month in October reminds us of the responsibility that come with domesticated animals and pets. Not only does National Animal Safety and Protection Month raise awareness, but it provides tips and tools to help us be more prepared in the event of an emergency or illness.
This month (and every month) is a time to recognize safety measures you should take to protect your dog and ensure he's healthy. If our dogs can tell us what hurts, it will be a different story; so, it's crucial to understand what behavior and signs suggest that your dog may not be feeling 100% and what is normal. Breathing rate, dehydration and temperature are all things we can keep an eye out for.
Whether the animals in our lives are part of the family or our loverhood, we never expect an emergency. No matter what we do, accidents happen. Take steps to be prepared and be aware. ​
Some of Reasons Why Animal-Related Accidents Occur Include:
Animals are injuring, sick or stressing by the heat.
Animals are frightening or startling.
Workers are overtiring, in a hurry or distracting.
Animals have been hit, neglected, or otherwise abused in the past.
Lighting is uneven or poor.
Animal handling facilities are cluttering or overcrowding.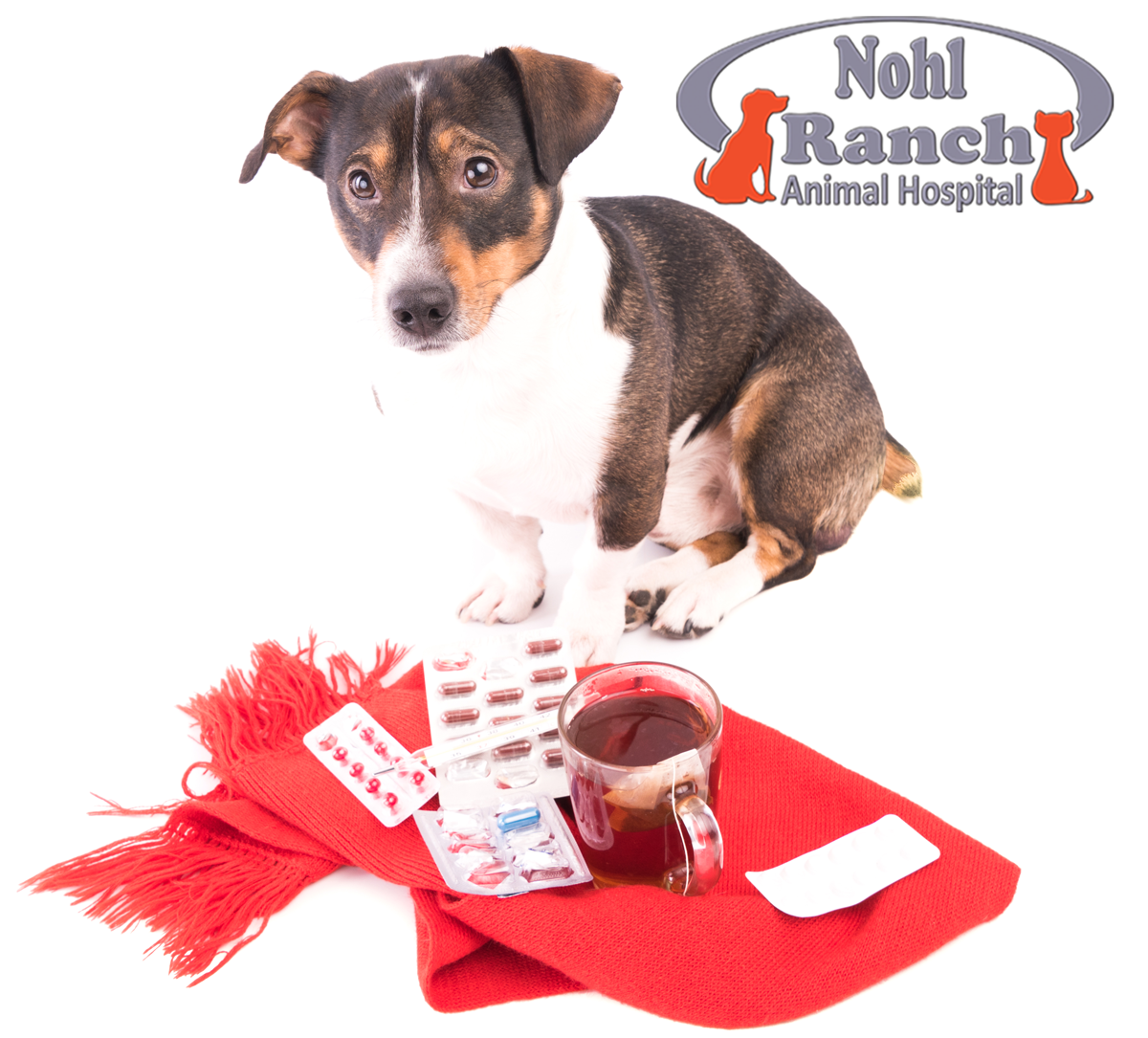 Safety and Protection Tips:
Flea & Tick Prevention: check out our Flea & Tick Prevention blog for additional information on fleas and ticks.
Heartworm Prevention: we prescribe heartworm preventative medicine as young as eight weeks of age, and we encourage you to do bloodwork on an annual basis.
Keep Poison Away: remove harmful plants, food, medications, and cleaning supplies.
General Wellness: stay up to date on vaccinations and routine wellness visits, Read more about our Wellness Care service.
Emergency Disaster Plan: Put together an emergency disaster plan that includes your pet in case you need to evacuate your home quickly.
Spay/Neuter Your Pet: while a personal preference, we recommend speaking with Our Vets Team vet about the best option for your pet, some of which we discuss in Surgical Services our Service.
Make Your Pet Identifiable: Label your pet's collar with clear contact information in case they get lost. Furthermore, consider microchipping for an extra safety measure.
Hydrate: we cannot stress the importance of keeping your pet's water bowl full, especially during the warmer summer months. And of course, never leave your pet unattended in the car!
Keep It Tidy: for those who need to motivate roommates and family members to clean up after themselves, use your pet as an excuse! Ingesting items like socks and string can cause severe, sometimes fatal, consequences.
Spread the Love: this goes without saying, but always shower your pets with lots of hugs and kisses! They deserve it!
Know Your Animal: If your animal's behavior changes, watch for signs of illness. Is he injured or spent too much time in the heat? Contact your veterinarian before giving human over the counter medications.
Do Your Part:
Pet owners and non-pet owners alike need to do their part. If you have pets, bring them into Nohl Ranch Animal Hospital, for regular check-ups. We strive to help all animals in whatever way we can, during National Animal Safety and Protection Month and otherwise.
Also, don't forget that caring for animals extends outside your home. Some ways to do this are volunteering your time and money at local animal shelters, visiting the zoo, and spreading the word!
National Animal Safety and Protection Month promotes safety when caring for both wild and domesticated animals Your pet plays an important role in your life. Therefore, treat them with care and respect. Taking steps to promote the safety and protection of your pet helps ensure they live a happy and healthy life. Nohl Ranch Animal Hospital is dedicated to the safety and wellness of all animals. If you're ever concerned about the health of your pet, contact us and bring them to us for quality care!
Take an Action:
So, take a moment this month and check if there is anything you can do to ensure your pet's safety and perhaps even the safety of any other animals you may have contact with. We can all do our part to avoid unnecessary and preventable harm to our pets and animals we love. With so many resources at our fingertips, it is easier than ever to get the help and advice needed for any scenario.
At Nohl Ranch Animal Hospital, We always strive for your Pet health mentally and physically.
For More Information, Please Call us at (714)-921-2495 Or Make an Appointment Now!
Nohl Ranch Animal Hospital has been serving pets in "Orange","Anaheim",
"Santa Ana","Fullerton" and "Tustin" for more than "15" years.
Join Our Happy Clients From here Contact Us…
We'll be more than happy to answer all your questions and concerns.