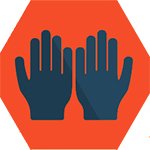 We look forward to creating a life-long happy bond with you and your pet. It is our goal to give your pet the longest and healthiest life possible. Therefore, we believe in the importance of preventative medicine and wellness care. By bringing in your beloved pet to see us regularly, our doctors have the opportunity to get to know them inside and out. You can help us keep your pet healthy with regular visits for routine wellness exams, vaccinations, flea and parasite prevention, and routine lab work.
Let's work together to keep your pet happy and healthy.
Contact us for our Special Offers or for more details at
(714) 921-2495 or Make An Appointment NOW!