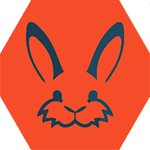 Nohl Ranch Animal Hospital appreciates the opportunity to care for your pet while you are away! We know it's difficult to leave your pet behind when you travel, but you can feel at ease knowing that your pet is being cared for by veterinary professionals. Your pet will be walked outside daily by loving professionals. We will provide your pet with our food, unless your pet is picky, on a special diet, or you would prefer they stay on their regular food to avoid stomach upset. In that case, please feel free to bring your own food and will make sure they receive their special meal.
We also offer bathing for your cats and dogs after boarding or at any time. We hope you allow us to offer you peace of mind when you pet needs boarding or bathing. Nohl Ranch Animal Hospital provides two pet boarding options to choose from, including dog boarding, and cat boarding. We take pride in our clean, and stress-free pet boarding facility where your pet can safely and comfortably reside while you're away. We provide the best possible pet housing for all guests.
Our Staff members are professional, well-trained, caring, and ambitious about it. We ensure that our staff have the full training and education and force advanced safety protocols to make Nohl Ranch Animal Hospital a safe, comfortable, and joyful place for your pets. During your pet's stay, we make frequent kennel rounds and are constantly monitoring the behavior, health, and well-being of your pet. Nohl Ranch Animal Hospital knows your pets are considered family and have special needs. We truly love your pets and care for them as if they were our own.
Services:
Exercise walks at least twice daily.
Hypoallergenic bedding.
Unlimited walks to relief rooms treated with pheromones (so pets know it's OK to go).
Medication dispensing – must be in original packaging (additional cost).
Guests can bring a favorite toy or blanket from home (limit two please).
Complimentary meals (or guests may bring single-meal servings or treats in containers or bags labeled with pet's name & provide written instructions).
Separate ventilation system for dogs & cats.
Late checkout available upon request (additional cost).
Flexible drop-off & pick-up times available.
Pet must be current on vaccines, exam, and flea prevention.
Contact us for our Special Offers or for more details at
(714) 921-2495 or Make An Appointment NOW!