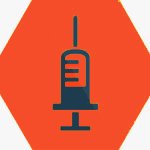 Dentistry  Services for Bright, shiny teeth do more than dazzle the camera. They give your pet the best chance at a long, healthy, happy life.
Healthy teeth and gums do more than prevent bad breath. A healthy dog or cat, in a lot of ways, starts with a healthy mouth. Left untreated, an unhealthy mouth can be painful for your pet as well as compromise the health of your pet's heart, liver, and kidneys.
The good news is that all of this can be avoided by proper and routine dental health care.
At Nohl Ranch Animal Hospital we offer annual dental cleanings at affordable prices because we believe in the importance of a clean, healthy mouth for your pet.
Our skilled veterinarians and technicians offer a broad range of comprehensive veterinary dentistry services, from routine cleanings and polishing to extractions.
We will also work as a Pet Clinic with you to provide guidance and advice on home dental health care techniques and options that you can use between vet visits to keep your pet's mouth healthy and clean.
Periodontal disease is the most common dental condition in dogs and cats – by the time your pet is 3 years old, he or she will very likely have some early evidence of periodontal disease, which will worsen as your pet grows older if effective preventive measures aren't taken.
Early detection and treatment are critical because advanced periodontal disease can cause severe problems and pain for your pet.
Periodontal disease doesn't just affect your pet's mouth.
Other health problems found in association with periodontal disease include kidney, liver, and heart muscle changes.
Contact Us for our Special Offers for Dentistry Services like a "50% OFF For First Visit Pet Exam"
and more, or for more details at (714) 921-2495 or Make An Appointment NOW!